In A Nutshell...
Growing Healthy Food, Cultivating Healthy People
Athena's Harvest is a small, family run farm located along scenic Leiper's Creek in Fly, TN. We are approximately 50 minutes south of Nashville, and only 15 minutes from historic Leiper's Fork.
Though not yet certified, we exclusively use organic best practices to grow diverse fruits and vegetables while maintaining our farm's soil health and ecological balance. No synthetic pesticides, fertilizers, or herbicides are used, and we don't plant any GMOs.
We market fresh, healthy, local food in Nashville and surrounding communities through our CSA subscription service, at weekly farmers markets, and to restaurants via the Nashville Grown food hub. We are excited to be a part of the local food system!
As farmers, we use tried and true gourmet varieties, while also introducing our customers to new taste experiences as we discover them. As eaters, flavor has always been paramount, so we choose and grow varieties based on flavor rather than size or standardized appearance.
As former Peace Corps volunteers, Jesse and Athena have always engaged actively with the communities where they have lived and worked. Today, we are combining our farming venture with development of a modern permaculture homestead, and establishment of an international public health and sustainable agriculture training center that will be the first of its kind in Middle Tennessee. These are long term goals, and we hope you will join us on this adventure.
Athena's Harvest welcomes all people regardless of age, sex, race, gender, religion, nationality, economic class, or sexual orientation.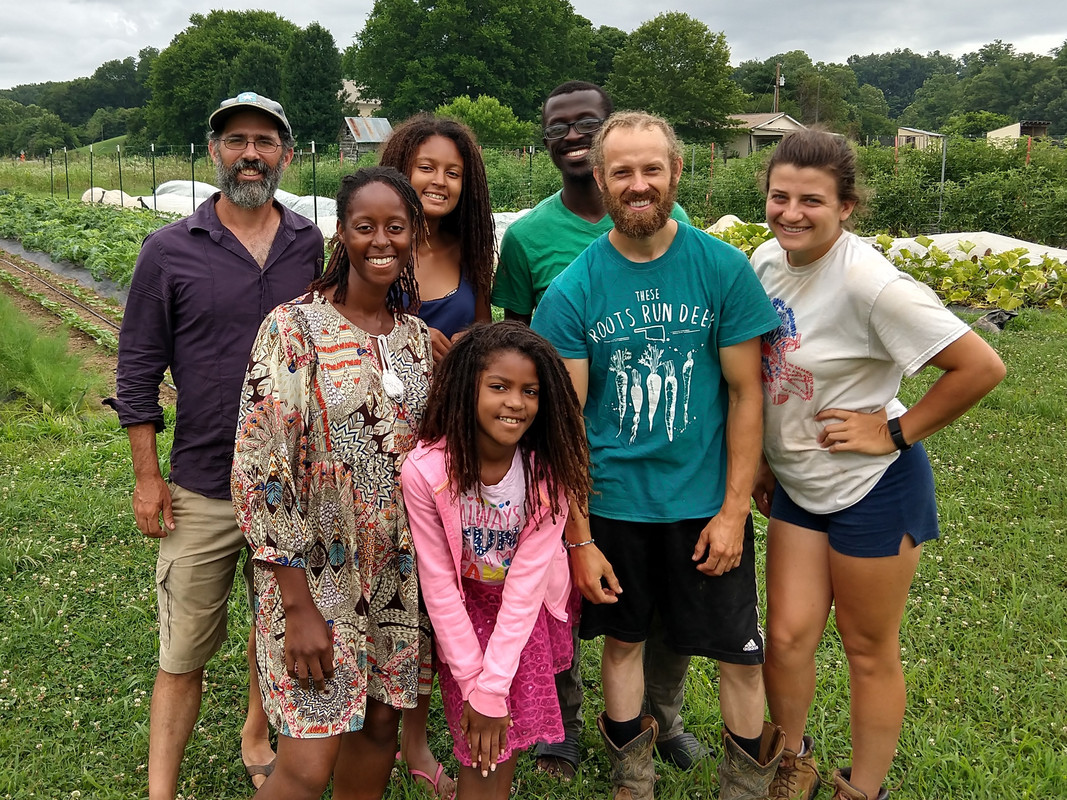 Posted by Jesse Fleisher :: Wednesday, April 29 :: 3:35pm
Visit this link to place your order
http://www.athenasharvest.com/store/fruits-vegetables
Posted by Jesse Fleisher :: Wednesday, January 22 :: 4:33pm
Treat yourself, your family, or a friend, to the gift of real, healthy, local food in 2020. Everything in our boxes is 100% local, sustainably grown on our farm, or picked by us on neighboring organic farms.
Don't miss out on our $30 earlybird 2020 CSA discount, available now via this link: 2020 CSA Details . Returning members are eligible for an even larger discount.
Our 2020 CSA boxes will be available for pickup at the 12 South (Tues.) and Richland Park (Sat.) Farmers Markets in Nashville, at the Columbia Arts Building (Tues.) in Columbia, TN, and at our farm here in Fly/Santa-Fe, TN. Both weekly and bi-weekly pick-up options are available, and payment may be made in monthly installments if desired.
Get more info: 2020 CSA Details or Sign up now at: CSA Sign-Up
The ABC's of What To Expect in Your CSA box:
Arugula, Asian Greens, Beans, Beets, Blueberries, Carrots, Chard, Cilantro, Cucumbers, Dill, Eggplant, Endive, Fennel, Garlic, Hot Peppers, In-Season Local Fruits, Jesse's Farm Recipes, Kale, Kohlrabi, Lettuce, Muscadine Grapes, Mustard Greens, Napa Cabbage, No Nasty Chemicals, Okra, Onions, Parsley, Peppers, Potatoes, Pumpkins, Quality Produce, Radishes, Roselle, Scapes, Snow Peas, Spinach, Squash, Strawberries, Sweet Potato, Tomatoes, Turnips, Useful Information, Vivacious Vegetables, Watermelons, X-actly nothing that begins with X, Youthful Energy, Zucchini... and so much more